How to Choose AI Chatbot for Your Online Business In Order To Increase Sales
AI engineers and digital marketers have made chatbots a part of their marketing and sales team to gain an advantage over their competitors. The advancements achieved in artificial intelligence are fueling the widespread adoption of chatbots. You must have encountered a chatbot if you have ever used Facebook Messenger or a chat service on a website.  
What is an AI Chatbot?
An AI Chatbot is software that uses artificial intelligence to interact with users. It is meant to simulate conversation a person would have with an actual human. AI chatbots can answer the questions of consumers and provide solutions to them.
With advancements in technology, AI chatbots can now understand requests and tailor custom responses using natural language processing and natural language understanding.
Businesses have deployed AI chatbots on all types of platforms, including mobile apps, websites and messaging apps.
How To Choose an AI Chatbot For Your Business to Increase Sales?
The AI chatbots can hold intelligent conversations with customers, answer queries and even make sales. It helps marketers interact with customers, generate leads, increase sales, and maximise profits without traditional customer service.
When choosing an AI chatbot for your business, make sure it must have the following features:
A chatbot that holds intelligent conversations will improve the customer experience and deliver data to improve your bottom line. A conversational chatbot understands the intent of the user regardless of the complexity of the conversation. It can ask questions in return and discover more about the user. For achieving this, a humanlike and conversational user interface is needed. If you are a multinational company, choose an AI chatbot that can converse in the customer's native language also.
Chatbot development tools, either linguistic models or machine-learning models, have their drawbacks.. The machine-learning systems function as a black box and need massive amounts of training data. On the other hand, the linguistic models cannot respond to what it does not know. The Hybrid approach combines both the models and allows enterprises to quickly build AI applications with or without any data and then optimise them using real-life inputs. It ensures the system has consistency and its behaviour is aligned with business goals.
The engagement level increase when an automated conversation is personalised. Whether it is about accessing the account information or recommending a restaurant based on the cuisine a customer loves, it helps deliver more accurate response and higher engagement. What harnesses the power of Conversational AI is its ability of automated learning through implicit methods such as gathering information from previous interactions. They learn some information explicitly, like when a customer chooses an option from the list of features. This, combined with other information and data about the customer, can further personalise the conversation.
Data is precious for any organisation. During a conversation, people reveal a lot about their preferences, opinions, views, feelings etc. All this information can be used to train the AI chatbot interface to make the conversations with customers more engaging and personal and can also be analysed to deliver actionable business data. Ensure the AI chatbot you choose for your business gives you data ownership and a data analytics package as part of it.
Chatbot for business
In the future, there will be chatbot that will do work for you while you are away from your online business. Some will even have the capability to talk to you on the phone and make decisions about what it is you should do. As this technology gets closer to becoming a reality, we will probably start to see all types of these chatbots. There will be some which are good and some of which are bad, but that one will be able to do what we need them to do?
Today's AI chatbot can be used for several purposes . There are ones that will call a specified number of times before it hangs up. These are called forced chat Bots. The good ones are the ones where a human being will answer questions or interact with the chatbot using an actual conversation-style interface. If you ask a chatbot a question or you give it a command, it will be able to give you a response in your language.
There are also artificial intelligence chat Bots that will scan websites and look for specific keywords. They will then find related pictures and ask if they can find that certain image. If the end-user says yes, the bot will go ahead and retrieve it from its database and then tell you where it can be found.
One of the main issues with chatbots is that they are not real staff, they don't understand feelings, and they can never hold a conversation in a language that is understood by humans. This may sound like a problem, but in reality, it doesn't really matter much. Since most chat Bots are programmed to be able to understand only one basic language, it is irrelevant what the language is. Once a chatbot has been trained, it can interact in real life with visitors just as well as it can use its artificial intelligence capabilities to sale your offers or products via the AI conversation.
Another problem with chatbots is that sometimes they do not sound human enough. This is especially true if a text-based chatbot is programmed to say, "Hello, how are you?" but when a voice-based chatbot responds, the user hears, "Hey, how are you?" This can be considered impersonation unless the person understands that he is being called by an actual human. However, the most text-based chatbot is programmed so that if the voice sounds different to the person receiving the message, it can be assumed that the bot is talking to them in the generic or robot voice that most people are comfortable with.
AI Conversation Bots
AI conversation system Dara is a platform created by Conduent to help businesses with customer interactions. The technology is capable of integrating with various systems for customer support and retail management. This is done through advanced artificial intelligence technologies. It enables vendors to streamline their business processes, resulting in improved customer satisfaction and retention while reducing operational costs. With the advent of intelligent conversational systems, the way businesses interact with their customers has changed forever.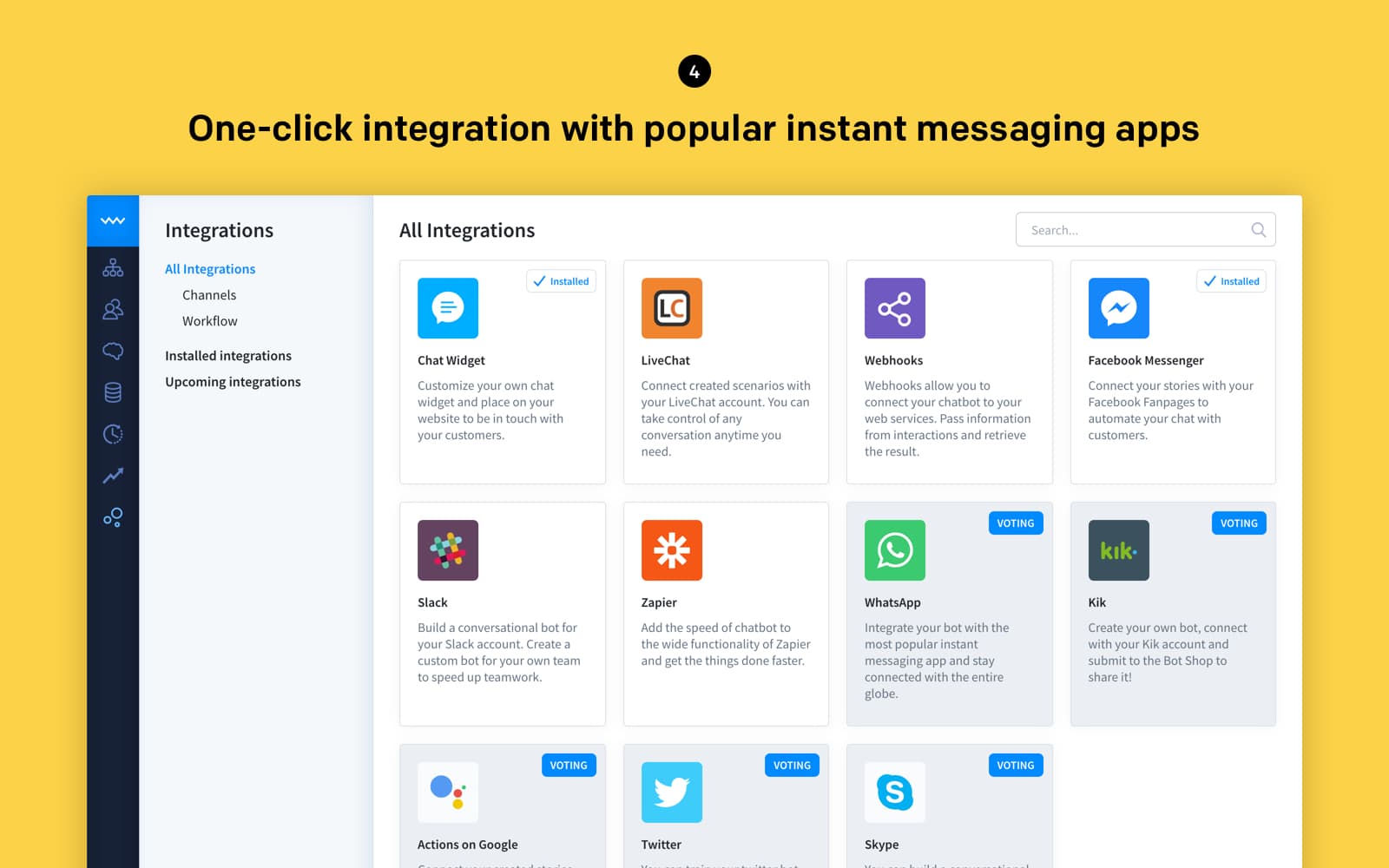 ChatBots: The most popular application developed by Dara is its artificial intelligence chatbots. These chatbots are sophisticated virtual assistants that can perform similar tasks as real-life professional assistants. This chatbot is trained to carry out pre-set responses, which saves businesses from having to hire and train a real-life employee. Chatbots also make it possible for users to directly communicate with sales and support staff, reducing costs and streamlining communications.
Sales and support staff can be effectively integrated with chatbot platforms by using previously established methods such as SMS, VOIP, conferencing, or emailing. With the aid of artificial intelligence, chat Bots can understand not only verbal but written user inputs, depending on the vocabulary being used. Unlike human employees, chatbots are able to adapt to fast-changing technologies. In addition to speech processing, these chatbots can also process incoming video inputs and documentations.
AI conversation software allows a company to easily manage its customer conversations through a variety of methods. The first phase of the development of a chatbot consists of training the bot to carry out basic conversations. Once this stage is successfully completed, the bot is capable of understanding basic conversations and performing on a better level. ChatBot provides businesses with a cost-effective yet productive means of communicating with their customers.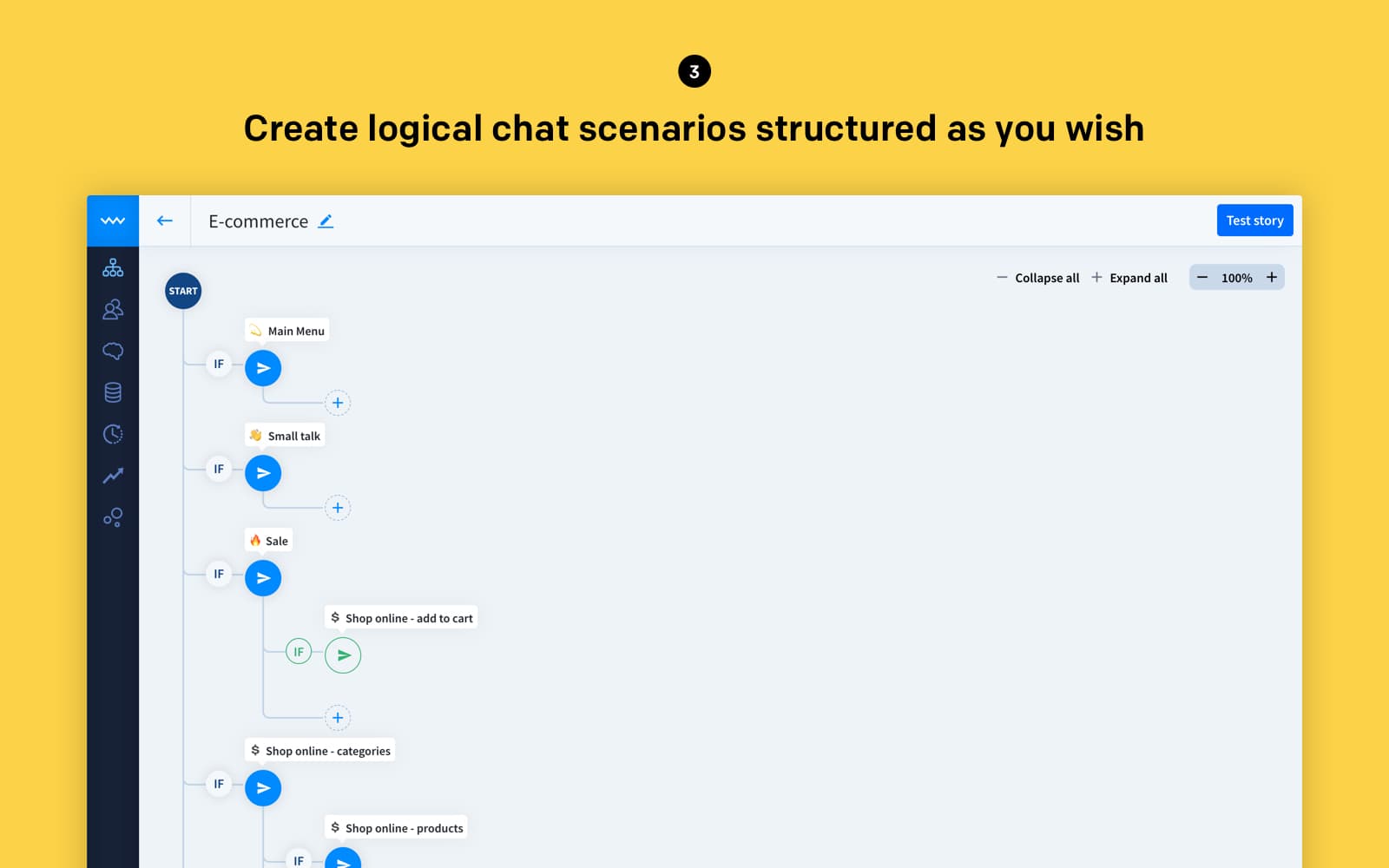 The second phase of the development of an A.I. system involves the storing of conversations in databases. Based on pre-programmed parameters, chatbot can be programmed to perform certain actions in response to user inputs.
Unlike previous systems, however, chatbots are able to handle multiple conversations at the same time. However, it is now possible to have a single conversation that spans multiple chat rooms.
Real-time intelligence is also a feature of A.I. systems. Through this feature, a conversation with a customer is converted into a series of virtual voice conversations when the user chooses to do so. This functionality allows businesses to capture and store real-time conversations that would otherwise be impossible to retrieve and save in a database.
Social media is also being integrated into the conversational assistant. Today's bots are equipped with the ability to engage users on popular social networks. Users are then able to request specific conversations from these chat bots based on the topic, keywords, and name of a person that the bot knows. For example, if someone mentions their favorite restaurant, the conversation will be saved that reference and any related conversations that occur in the future will be automatically covered.
These bot conversations are also linked to Twitter feeds for easy organization. Businesses can set up feeds to update customers of upcoming discussions as well as links to their websites. With the integration of chatbot technologies, companies no longer need to hire additional staff to maintain a live chat support desk. With AI conversation processing, these issues are easily handled by conversational software.
AI conversation bots are also making it easier for their owners to deal with frequently asked questions. Because they utilize sophisticated artificial intelligence, these assistants can recognize commonly asked questions from users. They are then able to provide an intelligent answer that is likely to be more detailed and technical. Businesses can now handle any technical or frequently asked question using one of these chatbots. Additionally, these chatbots can be trained to provide a better answer than a human may be able to provide.
Another way that business owners can make use of chatbot technologies is by using them to drive sales. Conversational software can effectively train these artificially intelligent bot assistants to be highly efficient at generating interest in specific products. Businesses today have a greater need for these types of technologies due to the current state of the economy. End users are becoming much more selective with their purchasing habits and purchasing tendencies. Conversational software can easily adapt to these trends and be successful at driving up sales.
The best part about these intelligent conversation pandorabots is that these interactive artificially intelligent chatbots can actually think for themselves. Online Business that want to engage their customers can do so by simply setting up conversational p Pandorabots in their stores. In addition to generating interest and revenue, these bot assistants can also perform other functions like answering customer questions and filling out forms. These intelligent conversation pandorabots can easily overcome the challenges that businesses face in marketing because of their ability to think on their feet
Conclusion
Implementing AI chatbots is a perfect way to handle the spike in traffic and inquiries. This automated tool supports your staff, helps to increase sales and maintains customer satisfaction level. The chatbots can increase conversion rates and provide product recommendations and upsell to visitors. The AI chatbots can provide real value to customers and organisations.
If you are planning to target potential prospects to your business you can try chatbot for online business